OpenS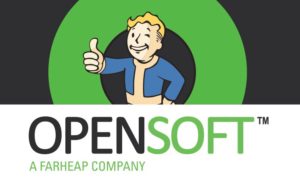 oft opens position of PHP developer.
Requirements:
Qualified applicants considered for this position will have 3 years of in-depth object oriented development experience including object oriented analysis and design, design patterns, and extensive experience with PHP, and PostgreSQL (especially versions 9.5) data modeling, optimization, and reporting.
Excelent knowledge and recent experience developing for and/or administration of Linux systems is also required.
Specific technical requirements include:
MUST
Have extensive knowledge and experience with HTTP, HTML/CSS, XML, JavaScript/JSON and DOM.
Demonstrate understanding of Web sessions, security and authentication.
Have experience with SOAP servers and integration with third party services via XML Web Services.
Demonstrate understanding and experience with Message Queue systems (JMS, activeMQ, openMQ).
Have experience with image processing and manipulation.
PDF generation and manipulation experience is required.
Speaking/wrighting English level intermediate or higher is required.
Experience with the following technologies is highly desired, but not required:
Manufacturing, warehouse, and/or printing automation and systems.
Twig template engine.
General familiarity with the JDF/JMF standard is desirable.
SKILLS:
PHP 7.x, Git, OOP Paradigm, Symfony 3.3, PHP-unit, Behat
Linux, PostgreSQL, HTTP, HTML/CSS, XML, JavaScript/JSON,
DOM, SOAP servers, XML Web Services, JDF/JMF;
Просмотры: 685